These are a list of channels that air the animated series Secret Mountain Fort Awesome.
Cartoon Network
Cartoon Network is the channel that airs Secret Mountain Fort Awesome in the United States. They already confirmed that there are 6 episodes in production. So far, the only known one is "Dr. Ribbins".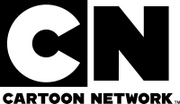 Teletoon
Teletoon will possibly be airing Secret Mountain Fort Awesome in Canada, due to the fact that it was originated there, too. Not much is known that Teletoon will be airing it, as Teletoon airs many CN programs in Canada.
Te'le'toon
The French version of Teletoon (TE'LE'TOON) may air Secret Mountain Fort Awesome in Quebec, Canada. It is also possible they may air it in Montreal.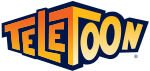 Ad blocker interference detected!
Wikia is a free-to-use site that makes money from advertising. We have a modified experience for viewers using ad blockers

Wikia is not accessible if you've made further modifications. Remove the custom ad blocker rule(s) and the page will load as expected.